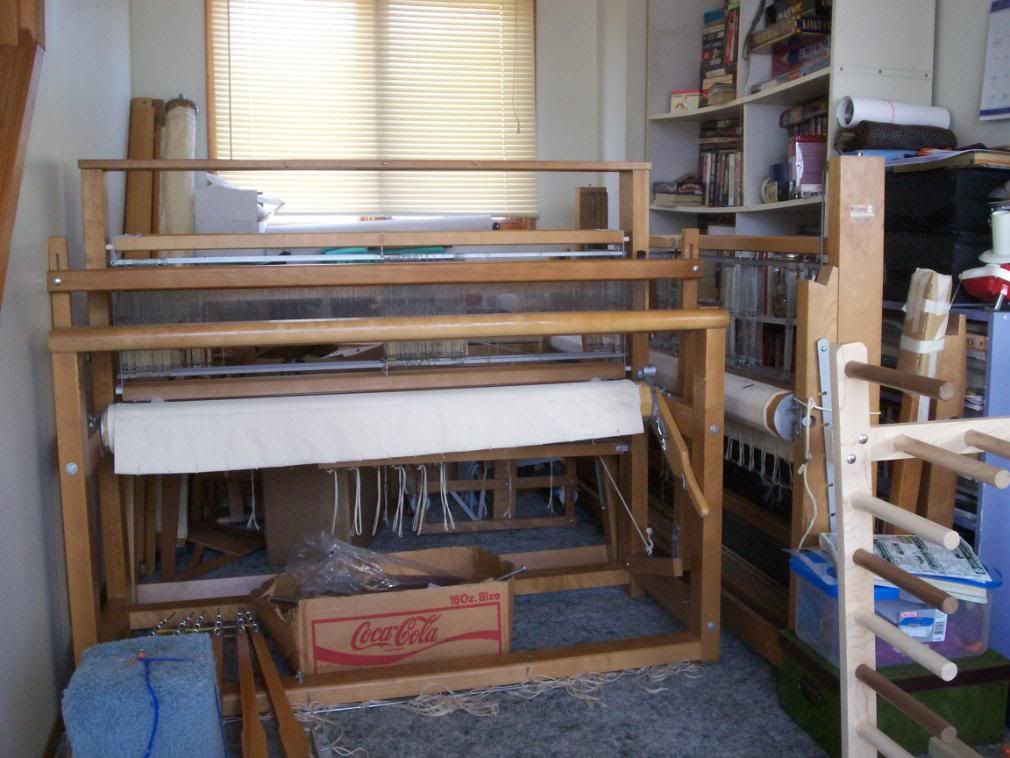 lalalaLOOMS!
*happy dance*
So while I was at the Creative stitches conference, hovering around the Edmonton Weaver's Guild booth, communicating with the gals who speak my language, one of these super awesome ladies let me know that she had this extra loom at her house and would be happy to give it to me if I could come and pick it up. WOW! I was pretty speechless! How fantastic is she? Let's just say I haven't stopped hugging her in my thoughts! And as if one 45", four harness, Leclerc Jack loom wasn't enough...she had a second loom she wanted to give me that was identical except in a 60" width! The second loom has been damaged by some sort of acid, and it looks like I may have to replace a couple of the harnesses and a few bits of hardware, but the rest of it is in fine shape. I am SO excited! I squeal with delight! WEEE!
Here are some shots of the looms. The 60" one is disassembled and will go into storage for now until we have the space to set it up and the moola to fix it. The 45" is already put together and I hope to weave up a baby blanket as my first project. For anyone who cruises through here who knows my baby brother...he is gonna be a daddy!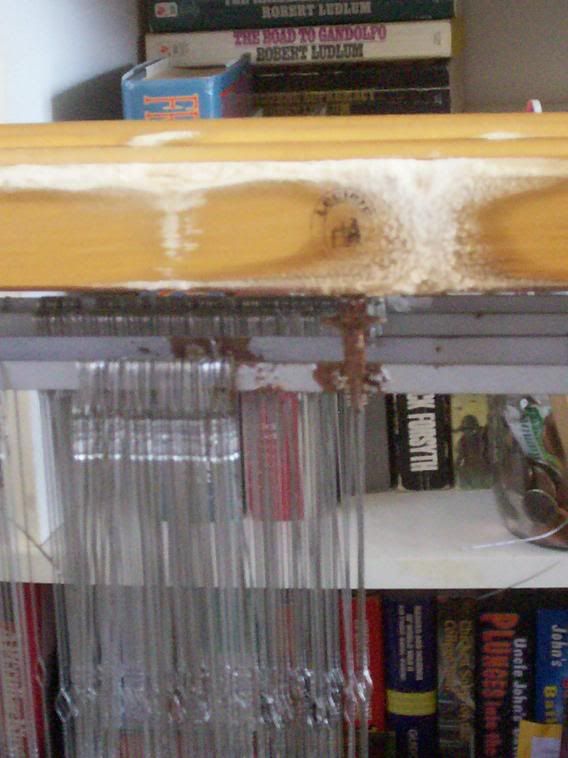 This is the damaged portion of the loom. It makes me cringe a bit. All the hardware down the center of the loom is rusted so the spring mechanisms don't function anymore. *Le sigh*. But it is fixable. And the rest of the loom is in ship shape.
Okay. In other news I did manage to finish spinning up that Merino Silk blend from the stitches conference. I spun it in a fairly fine two ply. Sorry I am only just learning about twists and wraps per inch. All I know is that the first skein plied together looser than the second, and that it is soft and beautiful.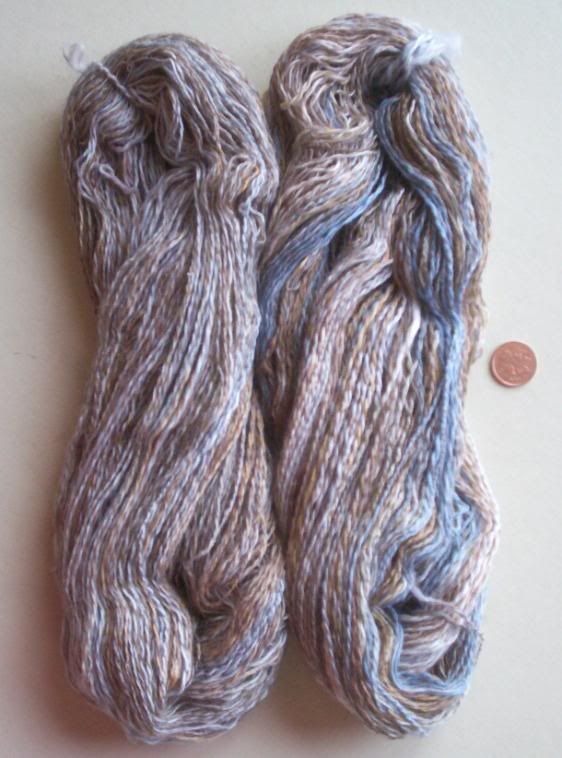 And the mini granny square madness below is a mushroom blanket I am crocheting for my brother's baby. each granny square will correspond with a square on the graph paper. Oh the ends. I hate ends. Why am I doing this? BECAUSE IT IS SO COOL.
That's my story and I am sticking to it!
Hearts off the charts!
JQ