A finished inkle tote bag! My auntie ordered these two items for Christmas presents! Weeee!
The inkle strips were woven in about 2-2 1/2 inch strips and then sewn onto a canvas back. I bound all the seams inside with a canvas coloured twill tape.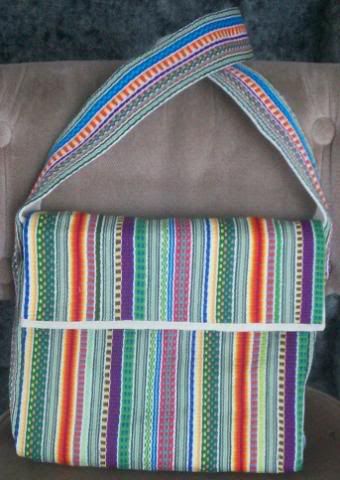 Close up!
The strap!
And the guitar strap. I still have to sew on the leather ends but the rest of it is all done and lined with some kind of luggage vinyl type stuff: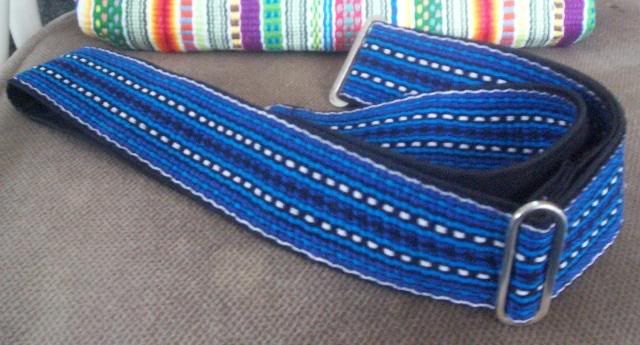 Hearts off the charts!
JQ