Hello Folks! Sorry I haven't been in for a post in forever! It's been a hectic few months for us here. I had this wonderful tapestry workshop underway. I have been busy busy with Christmas present construction. The hubby got a new job and we found out we have a baby coming! Due June 6th! Wee! So I've had a bit on my mind, but now that the tapestry workshop has come to a close, and I have finished the Christmas orders from both my Aunt and a friend in the horse, I can finally make a few blurbs and show off some pictures.
Here's a few action shots and details of some finished tapestries as well:
A tapestry woven with torn up cloth leftovers from a quilting project!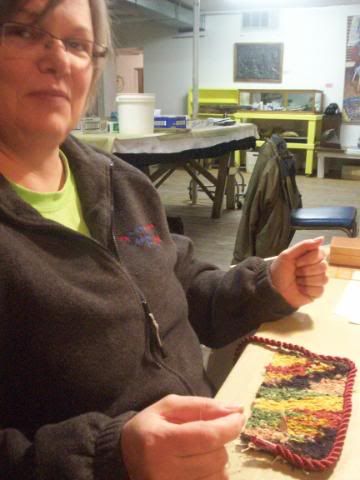 This one is done entirely with crochet cotton. There's a detail of it below.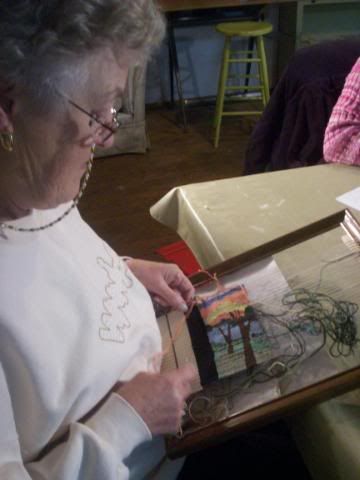 This one is done using different wools (likely odds and ends from sweater projects) It's beautiful all in autumn colours.
A little bit blurry because I actually caught her in motion. This one is done using mostly acrylic/mohair blends and is in soft pastels...
Mi amigo Dorothy and her beautiful flowers with sunshine tapestry. She was disappointed with the results but I thought it was quite lovely. She has started another one now and it's looking good too!
A bird in front of the moon done with acrylic yarns...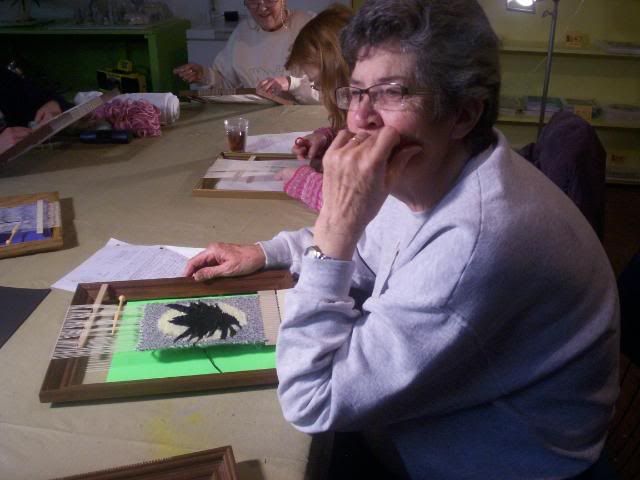 A few shots of the tapestries alone
: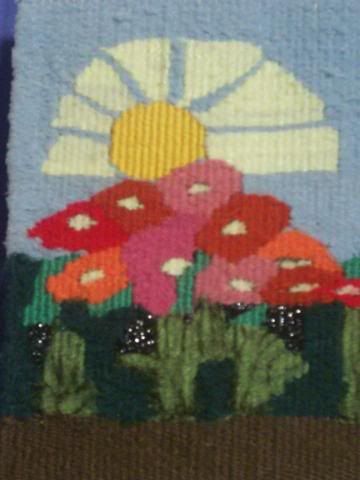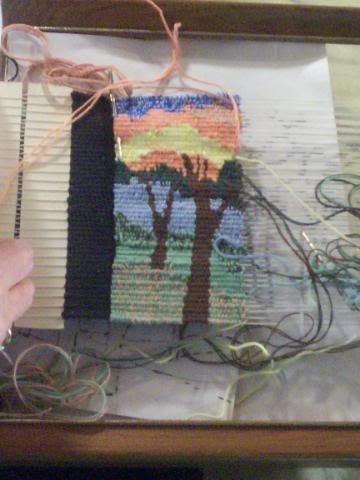 Well that's all the shots from the tapestry workshop thus far. I forgot my digital on the last night, would you believe it, so I had to use a disposable. When I get those developed I'll scan a few and post them as well.
Ciao for now!
JQ