Finally we have batteries in the camera! Here's a few pics of the Alpacas that I took when I wrote the pictureless update, and I threw in a few shots of some of the hats I have been knitting like a madwoman.
This is Marlo:
Remington(sorry these seem a bit blurry):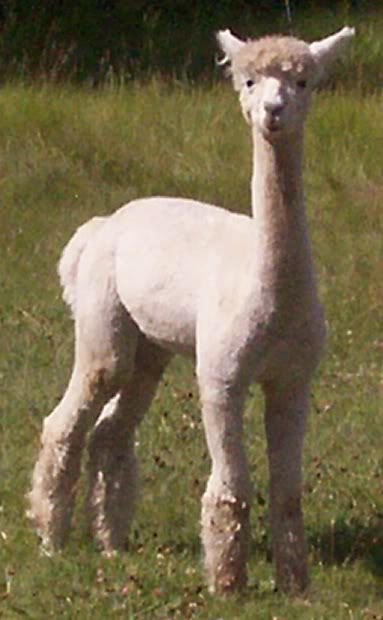 The Murphinator about three weeks ago:
Honeybunch and Murph (about three weeks back) with Marlo and Remington in the background:
Here are two 200g bags of fluff that I dyed using pine cone (left) and yellow onion skin (right):
This is a heart and cross-bone fair isle hat that I knit up for a friend. I love that the tassels look like two piggy tails: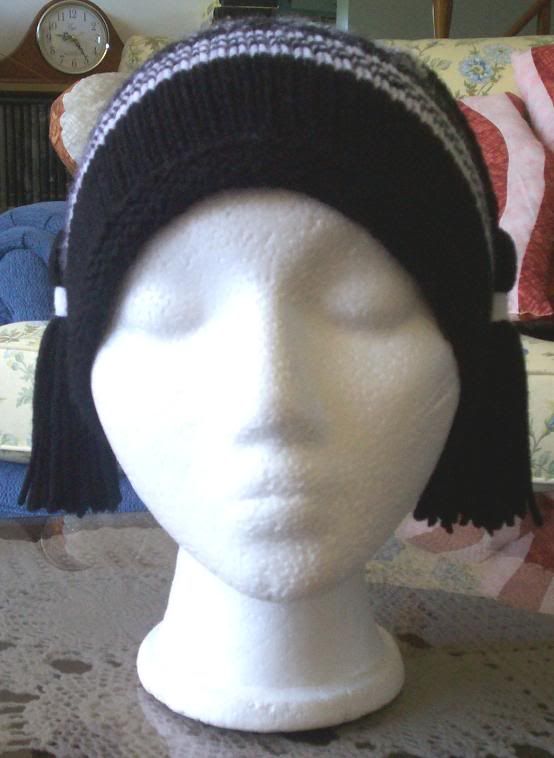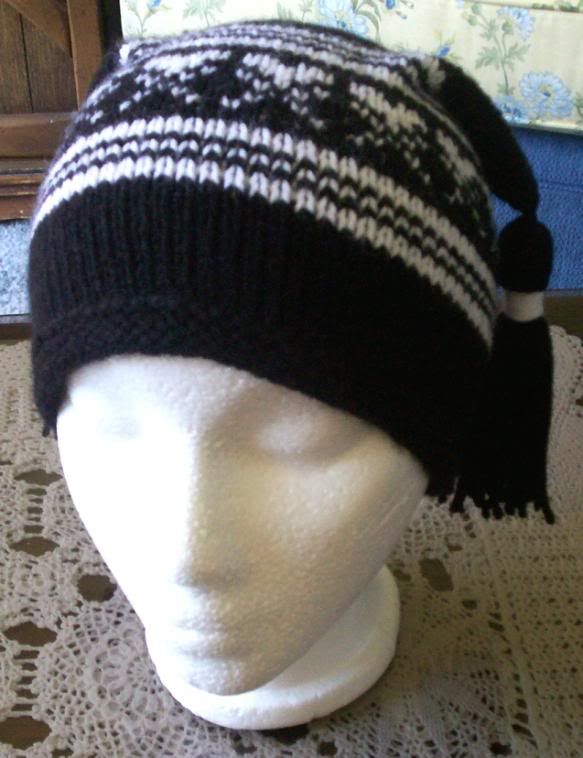 More two tassel hats with variegated stripes instead of fair isle (for the Blueberry Festival booth):
And these hats will have pom-poms on each of the four cast off edges at the top. I am already finished the blue one and have started the orange and rust one:
Okay folks! Sorry I haven't been online or posting at all in any of my blogs but my head is spinning, and I just can't seem to find the time or energy to even switch on my computer most days. Hugs and Love.
JQ