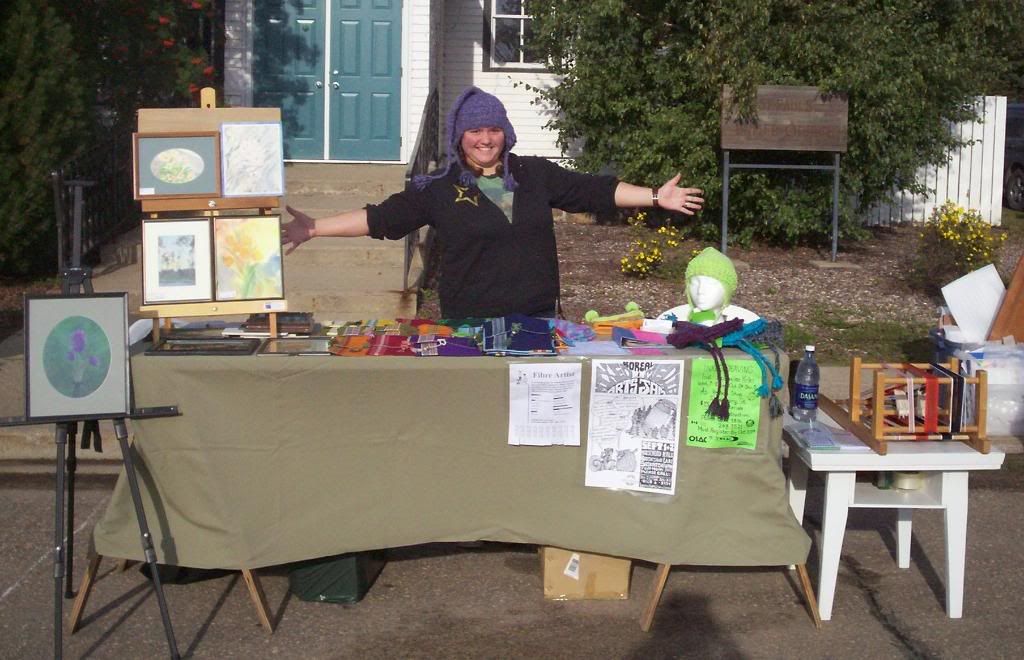 Well this year's Blueberry Festival marked my first booth ever. I am very pleased with how well I did, and can't wait to do it all again next year. I took some mental notes and next year I hope to have a more attractive booth, with more heads to display hats on, and something for the pursesand other items...perhaps an angled surface so they are tilted more upright for people to get a better look. I am surprised that it never occurred to me to fill up one of the purses so people could see what they look like. :P
Also I can't wait to get my own pavilion for shade, so I won't be constantly squinting as I look up at the folks asking questions. And, of course, I'd like to have a nice black table cover with a skirt to go around the base. Just a few things to make the booth look more professional.
All in all it was a fantastic day, and I am already almost done the three baby set orders I received, and thinking about possible items for next year.
And here are a few images of the baby sets. The first two images are of the tri-pom version, and the lime green and aqua is the quad-pom that I made for my friend Tiff's baby, Quin.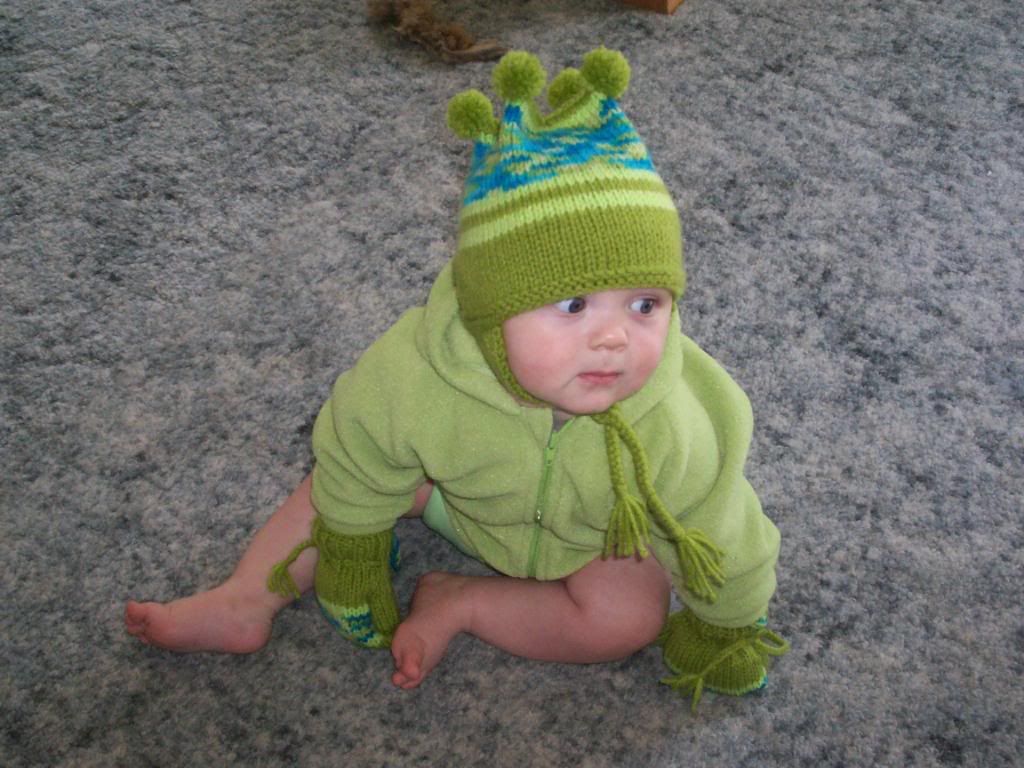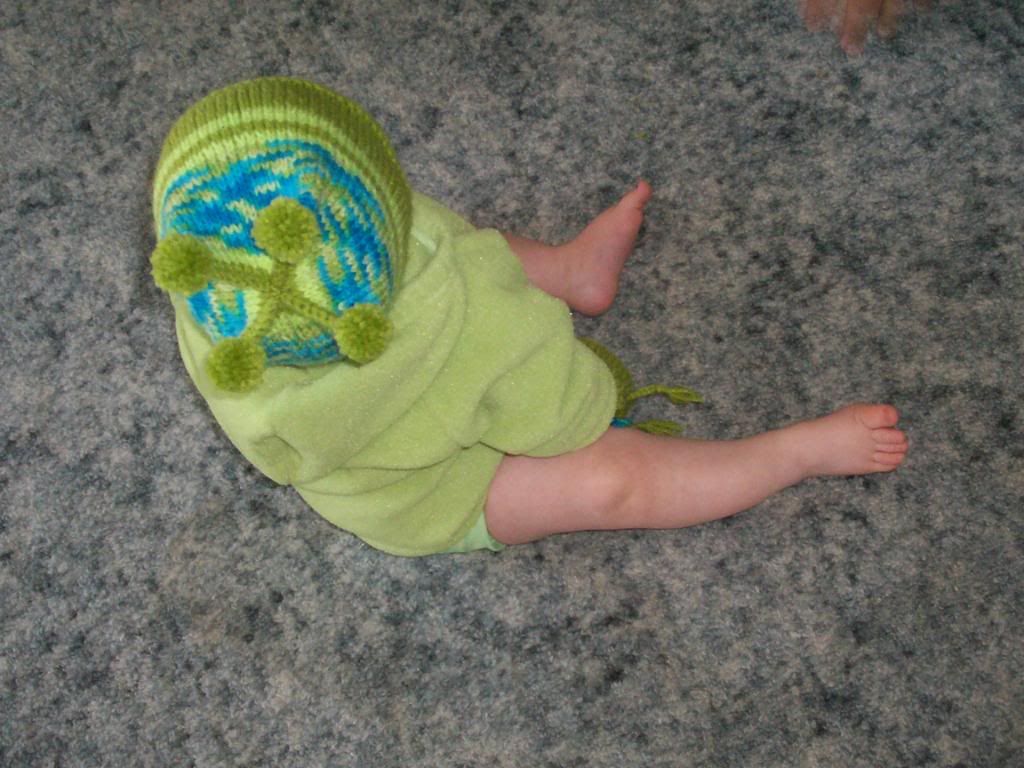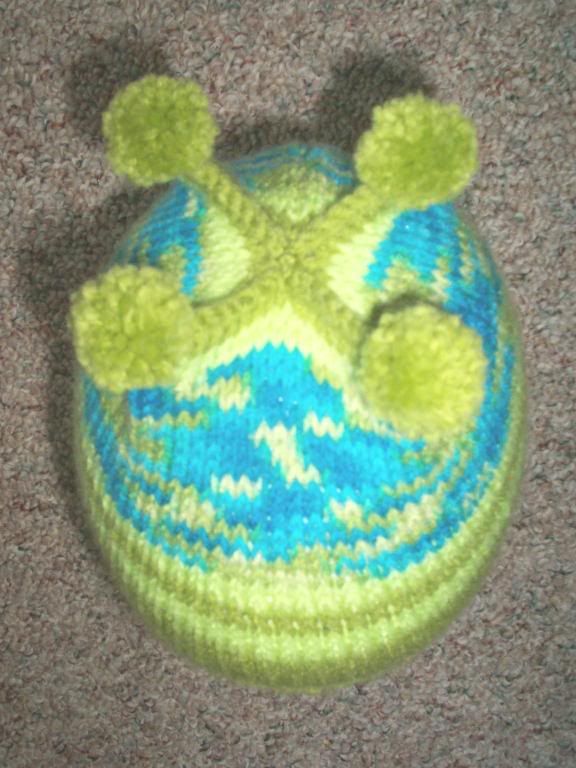 He was such a good model! Anyhow these sets come in both tri and quad-pom varieties, with regular or thumb-less mittens, and in any color under the sun. I usually don't do regular mittens unless the set is for one year old and up. These sets come in all sizes including BIG KIDS like me. :)
I will post a few more of the finished sets soon, including my first duo-pom hat (which I want to make in pinks!)
And coming soon: Another fluffy addition!
Hearts off the charts!
JQ