The yarn on the left, I spun 100% Angora and the yarn on the right is blended 70% black alpaca, 30% angora. Both are two ply. The black alpaca is from a bag full of fibre that was given to me because it was too heavily vegetated to send to the coop. It has been quite the ordeal removing the crud, but the fluff itself is so fine for a black that I just can't help but try to salvage a little bit. When blended and spun up the wool is a pretty charcoal color to match the greys of the bunny fluff.
Not here are a couple shots of what I have been up to this morning. Once again I am just knitting a simple K1 P1 toque but it's just so simple and easy to do and it is always such a comfort for me to make simple things. Way better than comfort food. :)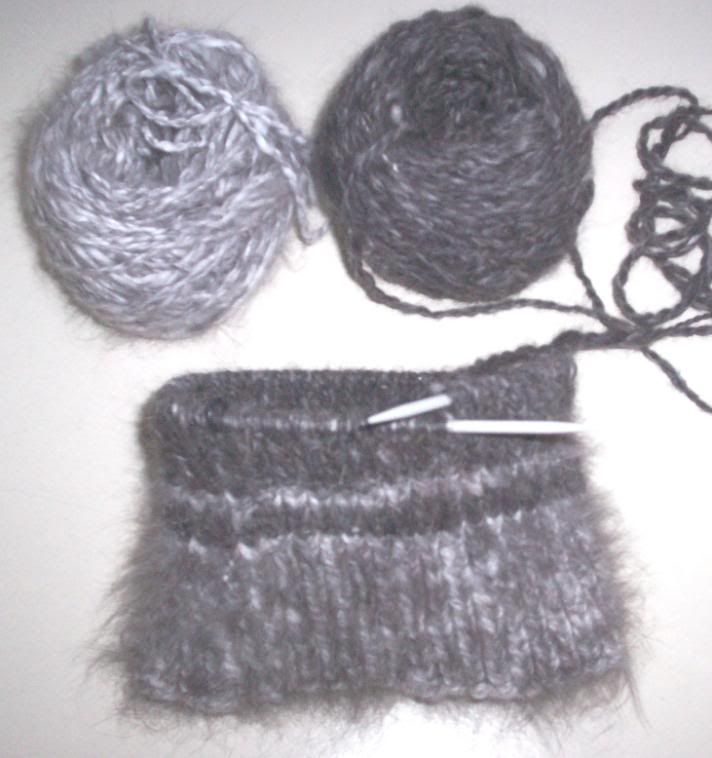 See how fluffy the angora is? I put a band of it to cover the ears because I have read that Angora is something like7 times warmer than regular wool.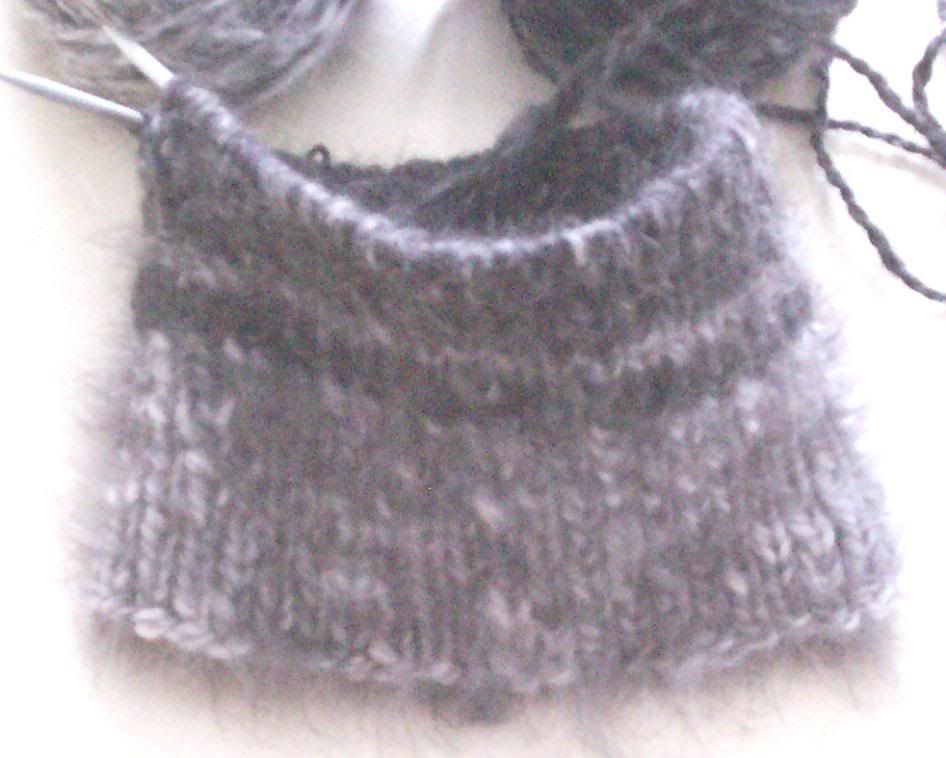 And that's what the last few days have been filled with. good grief I need to get cracking with my spinning wheel because I am going to want to spin so MUCH fibre and the drop spindle is just TOO SLOW. Not till after Christmas JacQueline. Priorities.
Hugs!
JQ