TA DA!
Here is the finished toque I made as a gift for the lady who was so generous with her angora bunny fluff. I hand spun the wool (see the entry below). The band around the ears is 100% angora, while the darker stuff is an angora/alpaca blend. I notice that when I knit up the angora it looks darker than when it is loose (tassel), but it still looks pretty.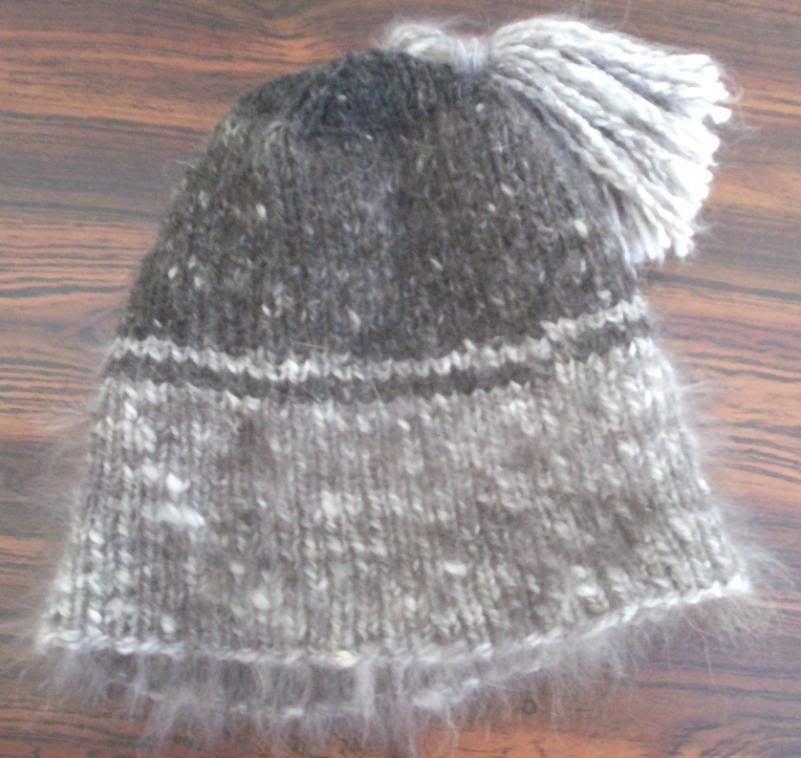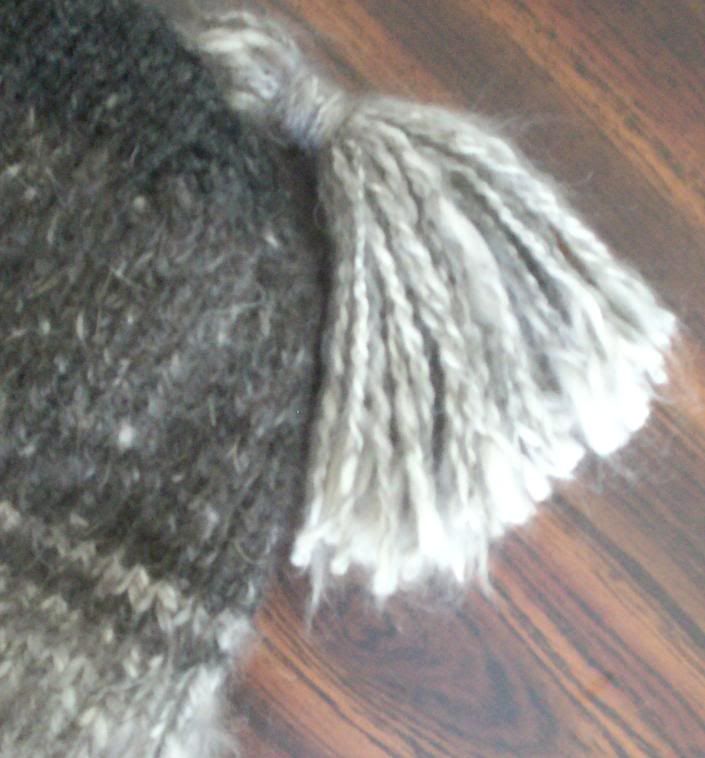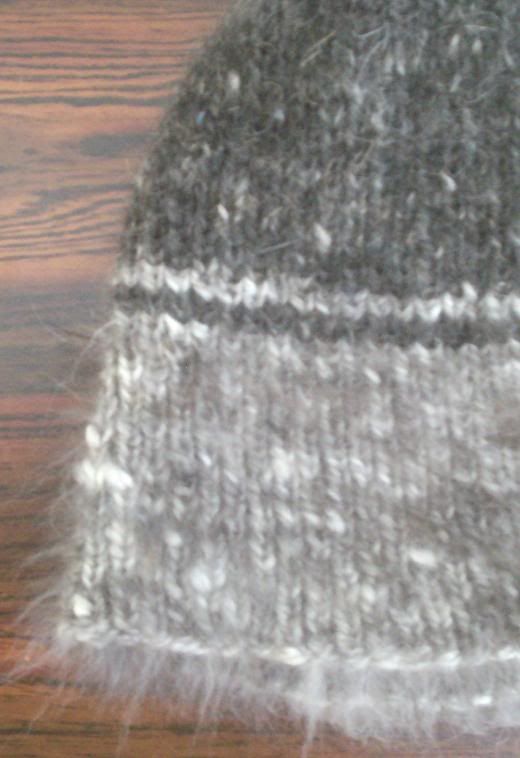 See how fluffy the angora is! And you can really tell int he picture below the difference in value between the tassel and the knit.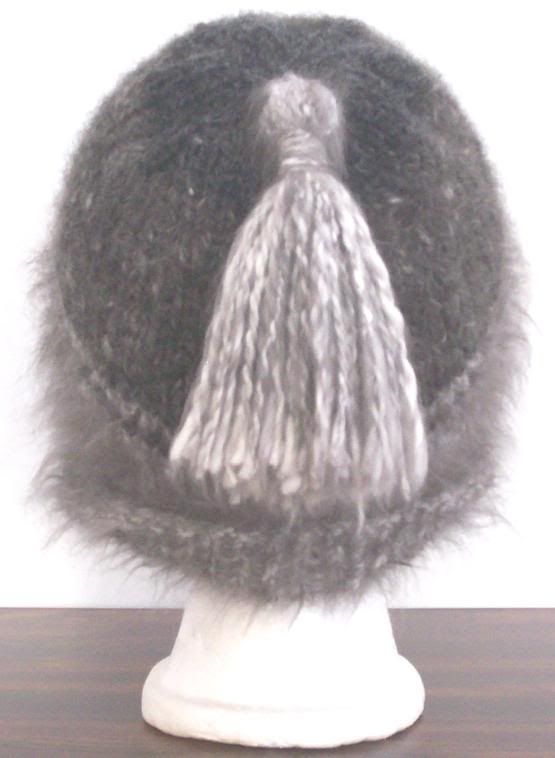 Time well spent! :)
And today i spent the morning sifting through the bag of Airo's blanket (his best grade fibre). Next I'll put it all through the drum carder. I would like to spin up a bit of chunky wool to make some more toques for Christmas!
Ciao for now!
JQ