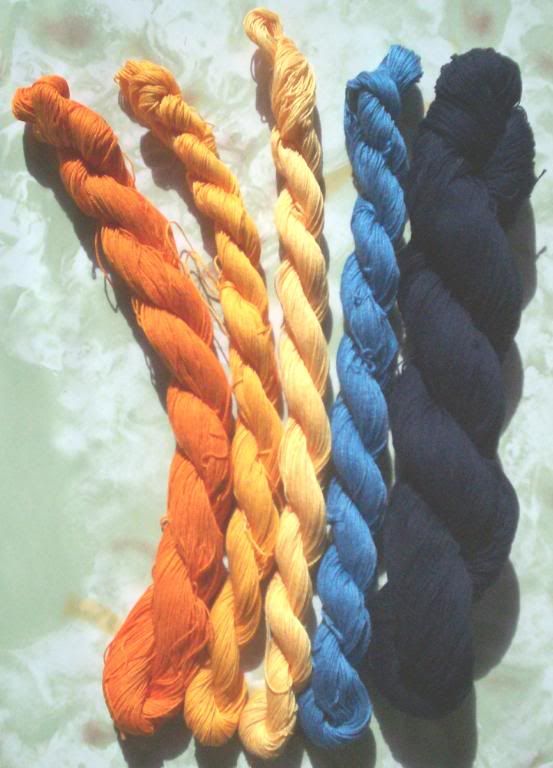 Voila! Three oranges and two blues! This is crochet cotton I dyed a few days ago and will be using to make a guitar strap with my inkle loom. I will be bringing the pattern for the strap, along a bunch of other examples of neat things to make with inkles, to my first workshop on Oct 24!
Coming soon...GREEN!
Hearts off the charts...
JQ
PS: Mom if you want to see the fair trade totes I purchased click
here
!