Everyone...meet Chantal. A Hembra after my own heart, she's a little tubby around the midsection, but over all super pretty and makes a LOT of fibre annually. 13 lbs they said. Her fibre is very soft and crimpy.
This is her tail. It is super fluffy. :)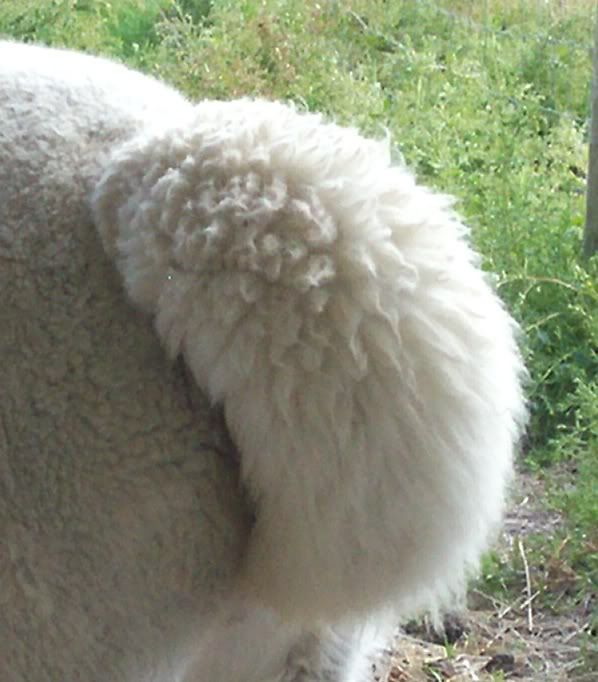 And this is Chantal saying hello to one of the crias (baby pacas). Apparently she likes to play auntie to all the little'ns.
And since I am on the alpaca pics, I posted a few of the Macho that bred Honey this past summer. His name is Choco. This first pic shows his coloring:
And here's choco's profile.
This is one of honey's surviving crias. Honey doesn't make enough milk, and thus some of her past crias haven't made it, so I have to bottle feed next summer, but I am okay with that. :) I'll be watching like a hawk and doing everything I can to ensure the little one survives. Anyways I wanted to put up a picture so everyone has an idea of the pretty babies she makes. This one is a year or two old. All the massive fluff around the eyes is a sign of a good fibre animal.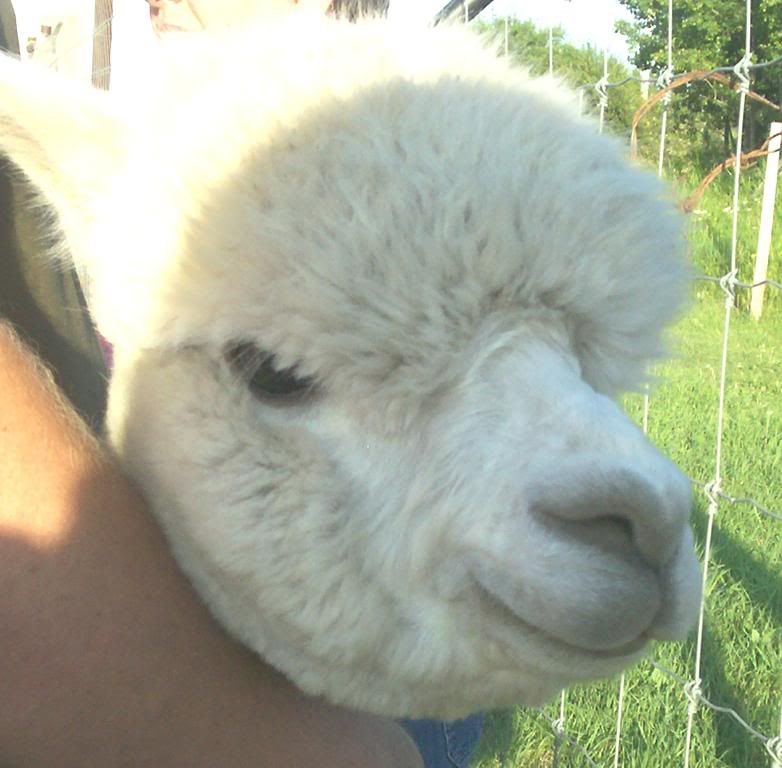 As for the "goaterrific" entry, I wish I had taken pictures of that silly billy to post here but alas! So I will just say that he won me over in an instant and spent the afternoon following me around chewing on my purse tassels. It was awesome!
I recently went to visit a flock of Merinos as well as the aforementioned Dorsets and Border Leichesters. We are seriously considering purchasing three pregnant Merino ewes, for a grand total of 9 sheep once they are all born. But this is still in the works so i will post later when I have some fantastic photos to share.
So anyone who pops in here is likely wondering about the products. Probably curious as to when I'll start making entries about the things I am making! Sorry guys, believe it or not I have been very busy making stuff, and plan to post a few entries with product soon!
Coming up: I would Dye for you!
Cheers n beers!
JQ