Well the Boreal Jam was a huge success! Everyone seemed to have an excellent time learning and just being surrounded in creative energy. I participated in as many workshops as I could, but unfortunately couldn't hit them all. I missed out on soapstone carving, culinary arts, silkscreening and paper making. I have quite a bit of experience in the latter two from college and I know if I would have taken soapstone carving I wouldn't have left that booth all weekend!

So I took creative writing, songwriting, guitar technique, tableaux performance, and painting from nature, and managed to get a little drop spindling done as well! It was so much fun to camp out on site and I don't think I'd do it any other way from now on.

There was a terrible storm the first night and I spent the whole night eyes squeezed shut, adrenaline rushing, as the rain and hail pelted the tent, and the trees groaned and creaked and broke in the distance. I am a pretty big pansy when it comes to lightning and thunder and big wind :P. Okay so OTHER than Friday night the REST was the bomb!
This is a photo of Moosehead Hall the morning after the big storm. There were trees down just a short ways up the road from us. I had to bail out my tent and make a quick trip home with a few things from my tent to hang and the lady next to me sent some sheets along to throw into my drier. That was the bonus of having this event so close to my house!

The super awesome soapstone workshop that I missed:
One fo many Canadian Candles we had on site throughout the weekend:
A shot of the campsite and fire. A very cool local artist named Doug Taylor hung out on site made some really cool carvings out of firebrick. He also did lots of other creative stuff reacting to the surrounding environment. What a treat!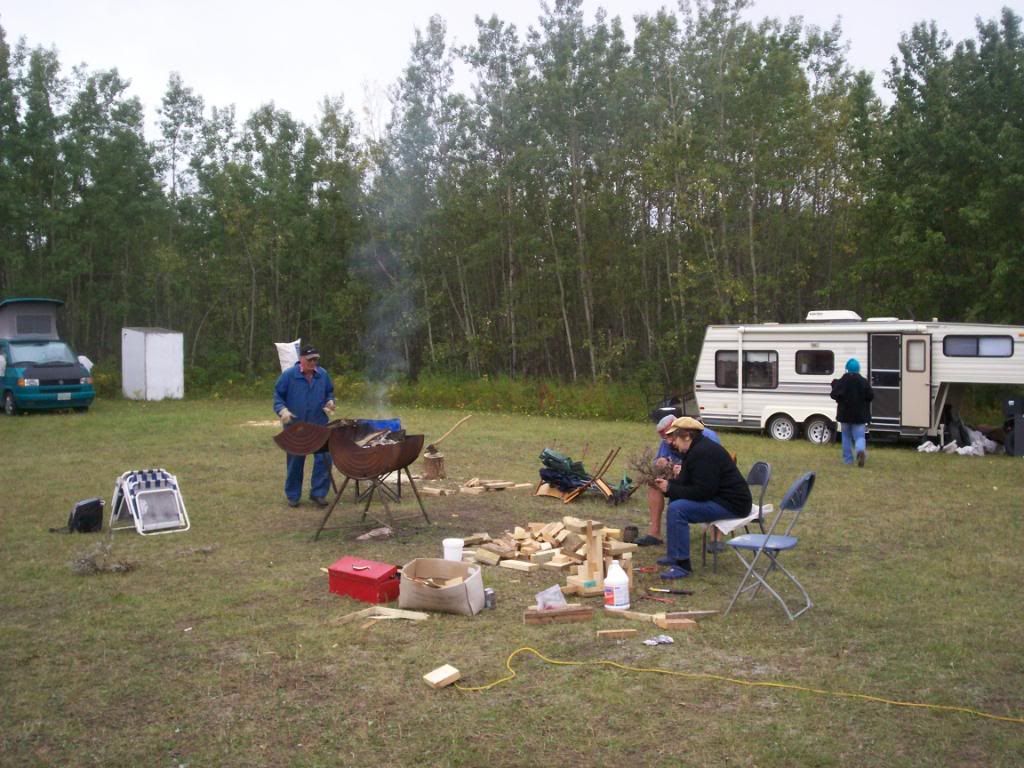 Another shot of the hall with my friend and camping buddy Alicia (left). Artistic Director for the Jam and friend Cam is in the red shirt :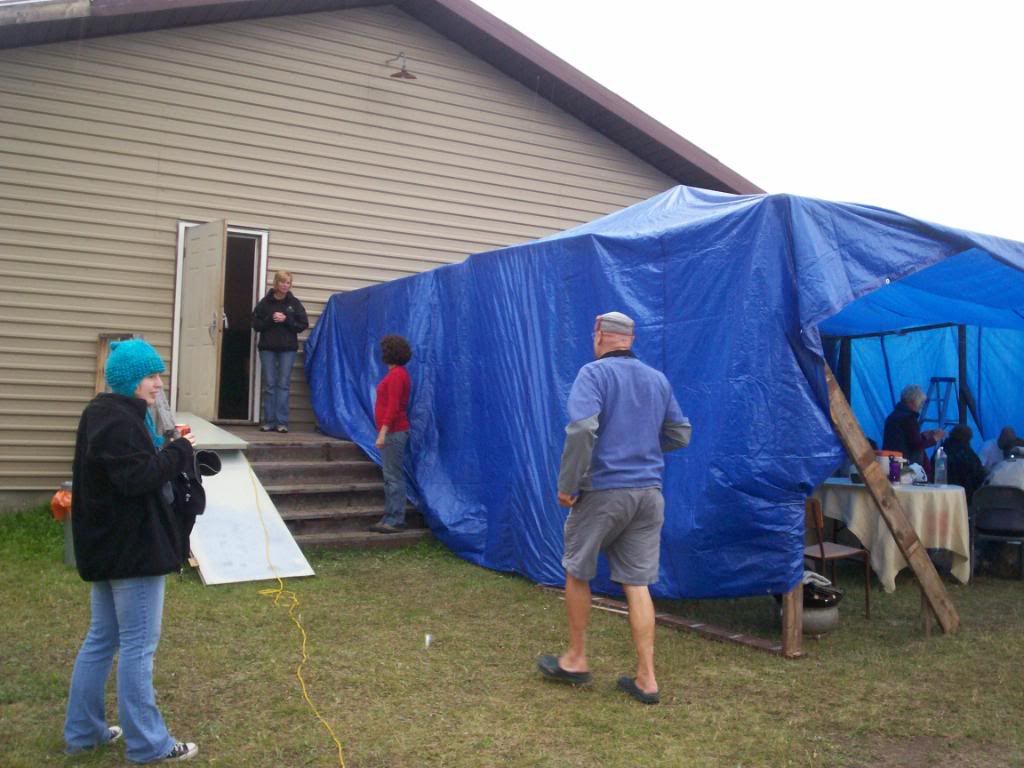 Okay two more entries left to catch up! The fluffy addition entry will have to be made after Thursday when I have photos! I'll combine the Dorset/goaterrific entry with it since I was lame and didn't bring my camera to the farm where we were looking.
Okay Later gaters!
JQ